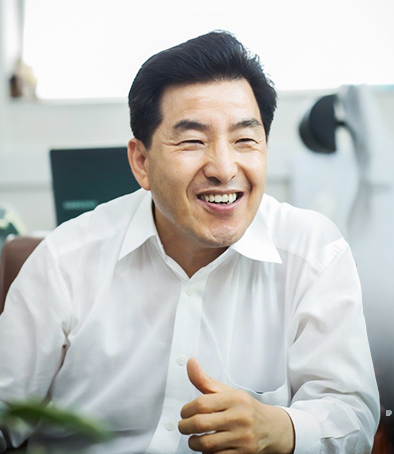 CEO of NEXTURN, Youngwha Jung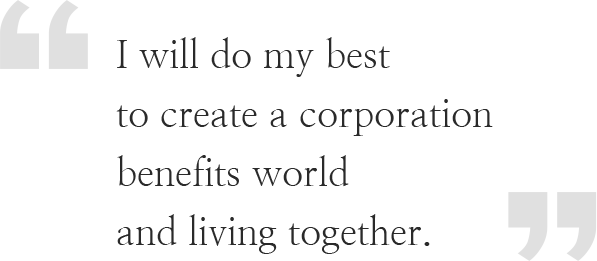 I had joined an American company TC Electric, the best company in Masan Free Trade Zone 30 years ago, as an apprentice from technical high school. I was expecting ordinary life here until retirement, but sudden withdrawal of the company forced me to start my own business with investment of 5 Mil. KRW. 28 years of effort to build a work piece but not just a product, this painstaking effort results to develop the world first Aspheric Glass Lens Molding Machine and 3D Curved Glass Molding Machine to achieve an excellent corporation with sales turnover of 100 Bil. KRW.
A company accidentally started in my youth, now it becomes DTK Co. Ltd with global attention as specialized automation company.
Chairman Hongki Moon established NEXTURN Co. Ltd, specialized CNC Automatic Lathe manufacturer 16 years ago (July 2000), started full scale business with success for rapid and multi-function of machines produce wide range of industrial components. He studied Automatic Lathe technology since mid 1970, believes a leading corporation only can be made with outstanding machine development – so developed world first maximum capacity of 56mm to 67mm Automatic lathe. Also, other 30 different models were developed and produced to be recognized his technology and NEXTURN has been listed on KOSDAQ since 2006. Chariman Moon has not settled with current achievement and put in ongoing effort for new market, new technology and developing better machining abilities.
DTK Co. Ltd always has been a partner since NEXTURN establishment, supplies electrical components for controller panel and maintains continuous cooperation. In February 2016, CEO Hongki Moon of NEXTURN (Former CEO) has nominated me as new person who cares most to improve company to new level, even after numerous calls for M&A from domestic and overseas enterprises.I was so confident to make NEXTURN world leading automatic lathe manufacturer, as I grow up DTK with heart to make a masterpiece. Therefore, I accepted my appointment as new CEO of NEXTURN.
It is reality that internal and external environment not in favor to make new challenge. I made promise few things as I accept my position as CEO of NEXTURN.
First,

I will not take a cent if company make no profit. (I will only take incentive for profit.)

Second,

I will develop high precision CNC combined machine with optics and CNC technology to raise into high precision equipment corporation.

Third,

I will make company organization following dreams and passions to make masterpiece and pursuit happiness, not just working for paycheck.
The last, Will do the best to satisfy customers purchased our machines and our stockholders.(We kindly asking stockholders to promote NEXTURN machines as well.)
I woke up at 4am, exercising 108 bows every morning. I meditate my body and mind by bowing 108 times, trying to lower myself than others. Also, exercising handstand every day. One of my life goal is 9988234. It is not live to 99, like 88 (healthy), suffer only 2 or 3 days, before die (4), but to live to 108, like 88 (healthy), die while handstand. If one day cannot manage myself handstand, then I determine to resign from my position. I challenge myself every day if I can still handstand or not.
As I assure this promise daily until the day cannot handstand anymore, and show result to endure such harsh environment. I will prove that such small relationship started with unknown small company 20 years ago, was actually valuable relationship that made NEXTURN as recognized company from the world.
As money is no object, NEXURN is not a company just making money, but will develop, produce and promote high tech CNC machines benefit to the world. We will return part of our profit to society, become corporation living together. Customers using NEXTURN machines, stockholders wishing NEXTURN's growth and employees works at NEXTURN!
I appreciate such members are already together as honorary ambassador and sales director for NEXTURN. I really wish all become part of society and universe with NEXTURN to receive great honor and happiness togheter.
CEO Youngwha Jung
Chairman Hongki Moon